Acoustics Engineering in Puerto Montt
Specialists in acoustic engineering, we provide consulting, engineering and development services in environmental acoustics, underwater noise, occupational noise and noise control.
Nationwide Service Coverage
PROSAC Proyectos & Soluciones Acústicas
is a registered trademark with the National Institute of Industrial Property.

Get to know our quality policy
PROSAC SpA is a company specialized in acoustics that develops consulting, engineering and development services in environmental acoustics, occupational noise and noise control which are supported by our Quality Management System based on the following company commitments:
Download current regulations on environmental, occupational and underwater noise
Know if you are complying with the established parameters.
Ebook: Key aspects for understanding PREXOR
As professionals in noise prevention, it is important that we are aware of the current regulations that a company must adhere to in order not to be sanctioned due to the damage that can be caused by poor noise management.

In this "DIGITAL BOOK" you will find all the information you need to know about the PREXOR application.
We observe on a daily basis how to apply continuous improvement in our quality standards and staff competencies.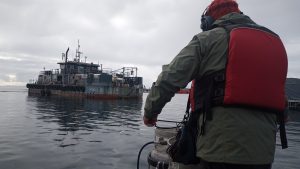 PROSAC SPA performs baseline surveys, characterization of noise sources, prediction and evaluation of underwater noise impact and definition of the area of influence, according to the most updated technical criteria defined by the Ministry of Environment and the Environmental Assessment Service.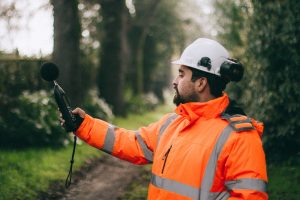 ENVIRONMENTAL ACOUSTICS

PROSAC SpA offers a comprehensive environmental noise assessment service, for the verification of compliance with national regulations D.S. 38/11 MMA and international reference standards.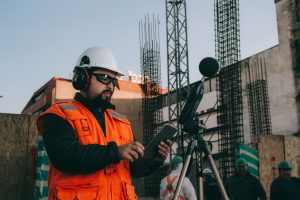 NOISE CONTROL ENGINEERING

PROSAC SpA carries out integral turnkey projects, considering environmental and labor compliance, including the necessary noise measurements and more.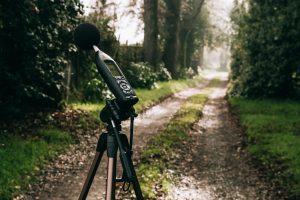 NOISE MAPPING

PROSAC SpA performs this projection through the elaboration of noise maps with advanced B&K Predictor Lim-A software, modeling the exclusive sound contribution of noise sources and fronts.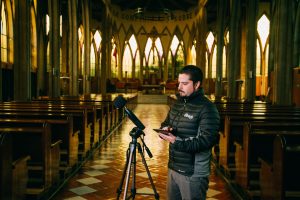 NOISE AND VIBRATION MEASUREMENT

PROSAC SpA thanks to its experience in acoustic noise and vibration measurement services, which allows us to comply with national and international standards and regulations.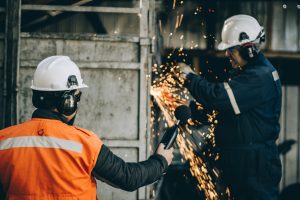 LABOR NOISE
(PREXOR)
The main objective of the PREXOR protocol is to reduce the incidence and prevalence of occupational hearing loss, which in simple words is to reduce the number of workers with hearing loss.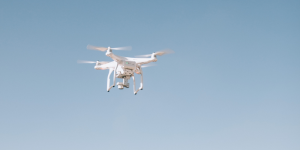 PROSAC SpA has pilots certified by the Dirección General de Aeronautica Civil. DGAC.
We present a series of acoustic solutions elaborated with a general design, which can be requested to our company and modified according to the client's needs, either in size, materiality, assembly, etc. The solutions contain a general description and a 3D model for a better view of their components.
These are some of the projects we have developed
together with our team of professionals.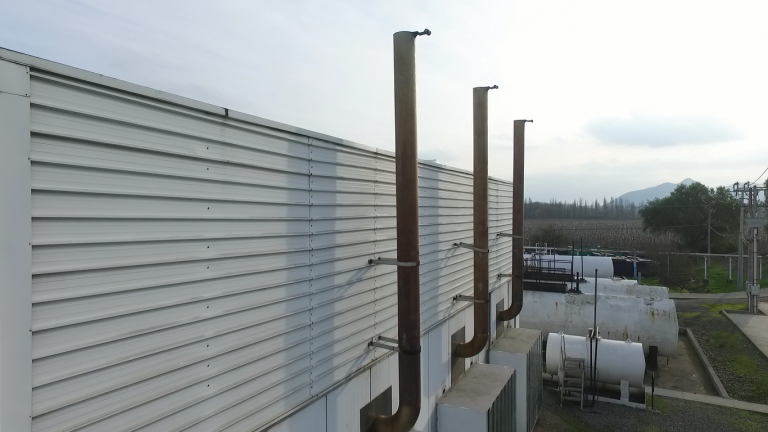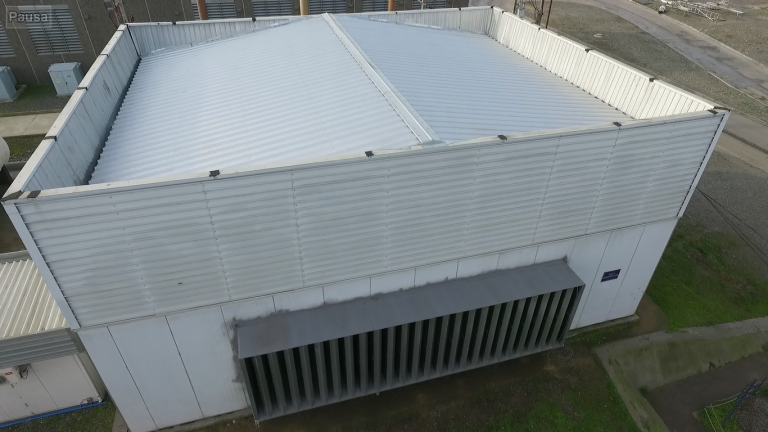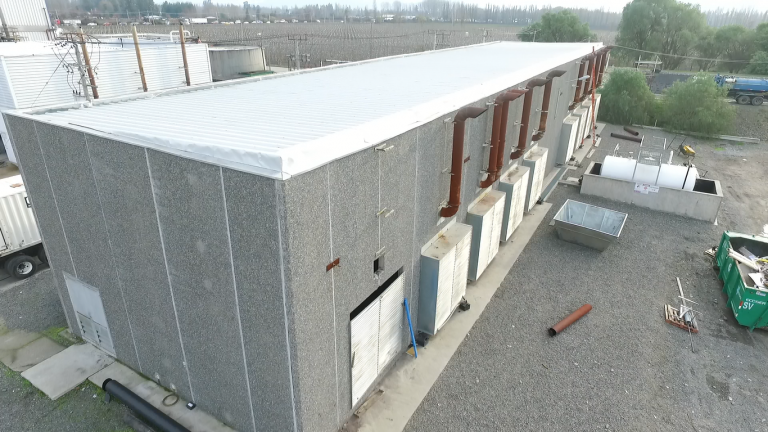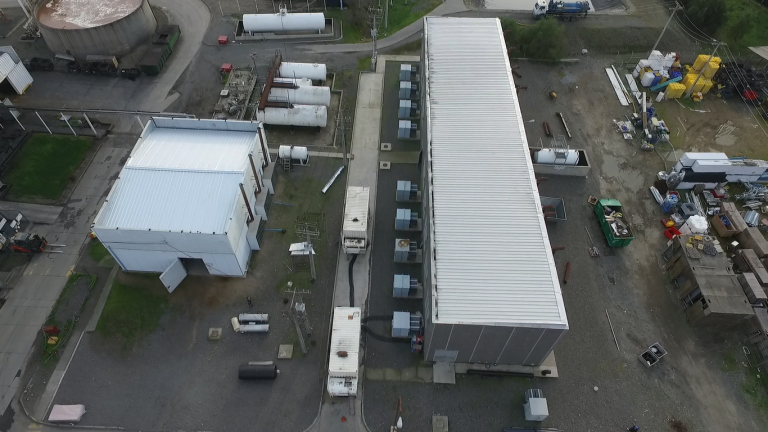 Soundproofing of electrical room in food industry company
Our engineering team advised a food industry company located in the Libertador Bernardo O'higgins Region, to reduce the sound pressure levels of two back-up electrical rooms, which had generators that generated oil-based energy.
The general solutions ranged from the incorporation of splitter-type silencers in the air intake and discharge of the rooms, improvement of the gas exhaust silencers, conditioning of doors and gates and the internal lining of the rooms.
Noise barrier port company
PROSAC SpA designed and built an acoustic barrier for a port company in the Los Rios Region, 11 meters high with an extension of 86 meters, in order to reduce the environmental noise levels that affected neighbors of the client company. For this same work center, the alarm system for front loader type heavy machinery was modified, reducing the sound pressure level emitted by the warning sirens when backing up, contributing to a reduction in noise both in the environment and in the workplace.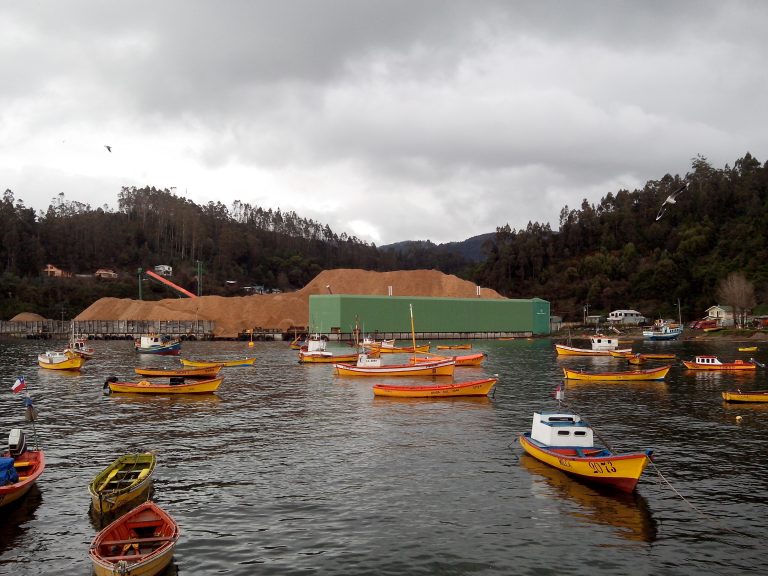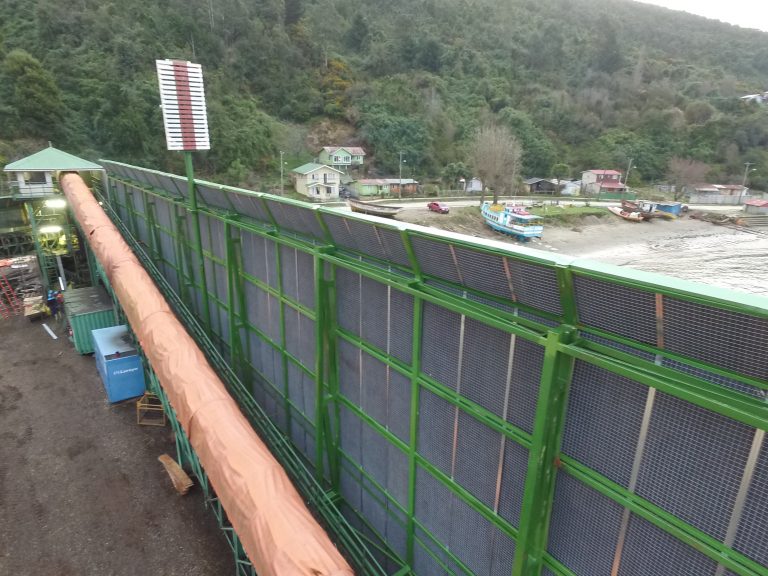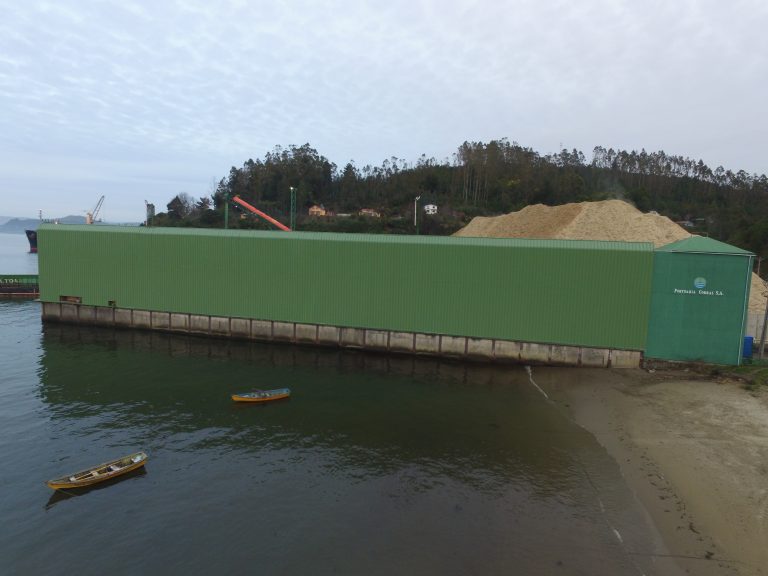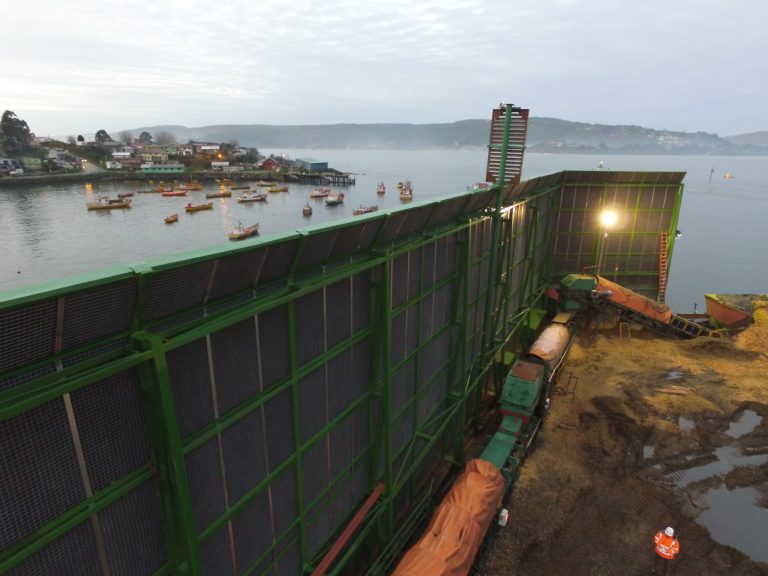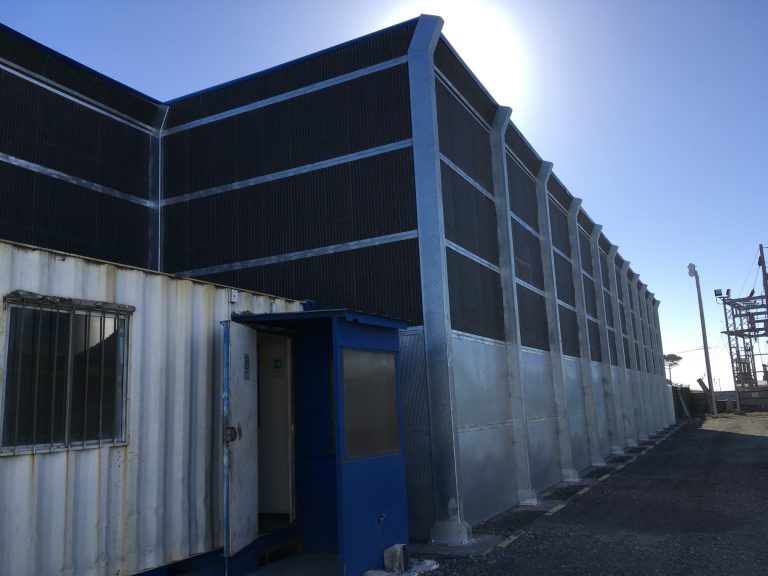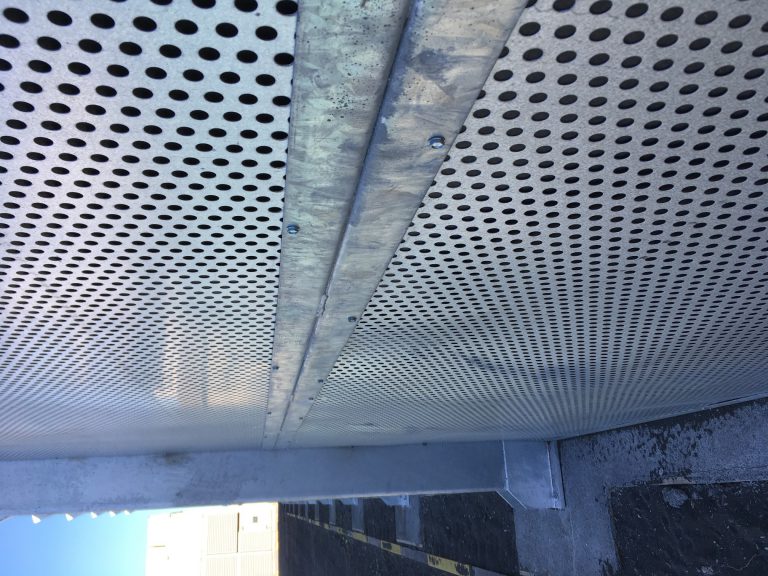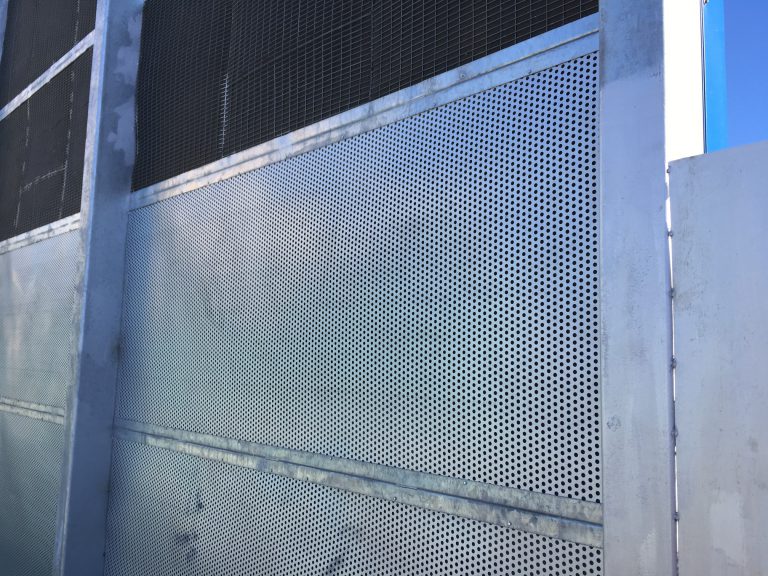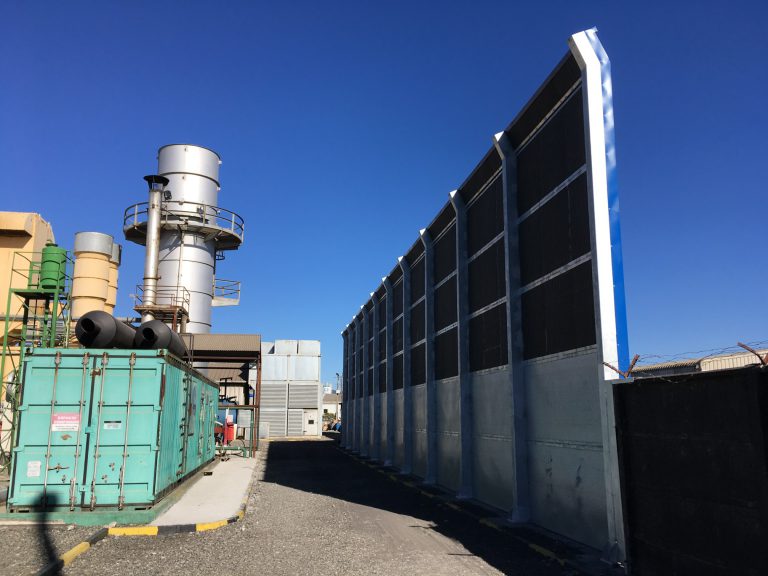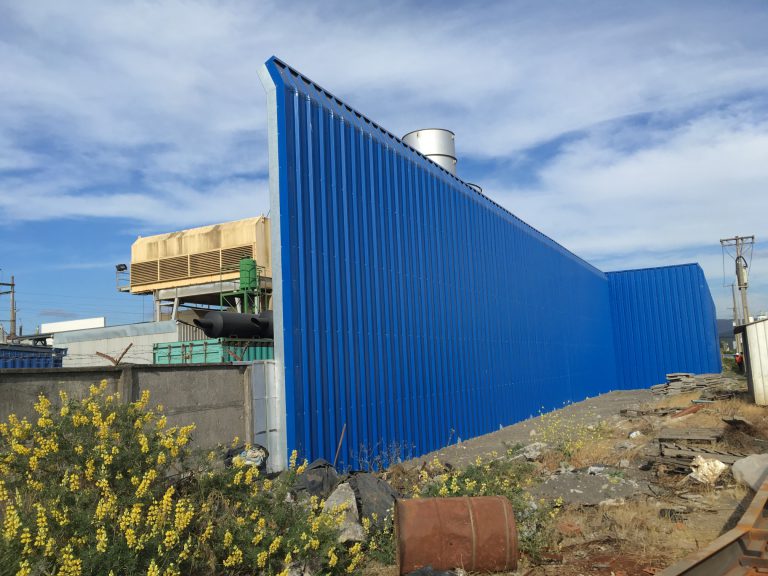 Acoustic barrier in electric company
An electrical company located in the Biobío Region requested the services of PROSAC SpA to design and build an acoustic barrier, in this case 78 meters long and 6.5 meters high, in order to reduce the noise levels affecting neighboring companies.
Acoustic cabin oriented to control cabin and sound rest in accordance with PREXOR protocol requirements in the boiler room area. Complete consulting, design, construction and implementation of an industrial plant in the Tenth Region. Noise level differential outside and inside the cabin resulted in a differential of 20.8 dBA.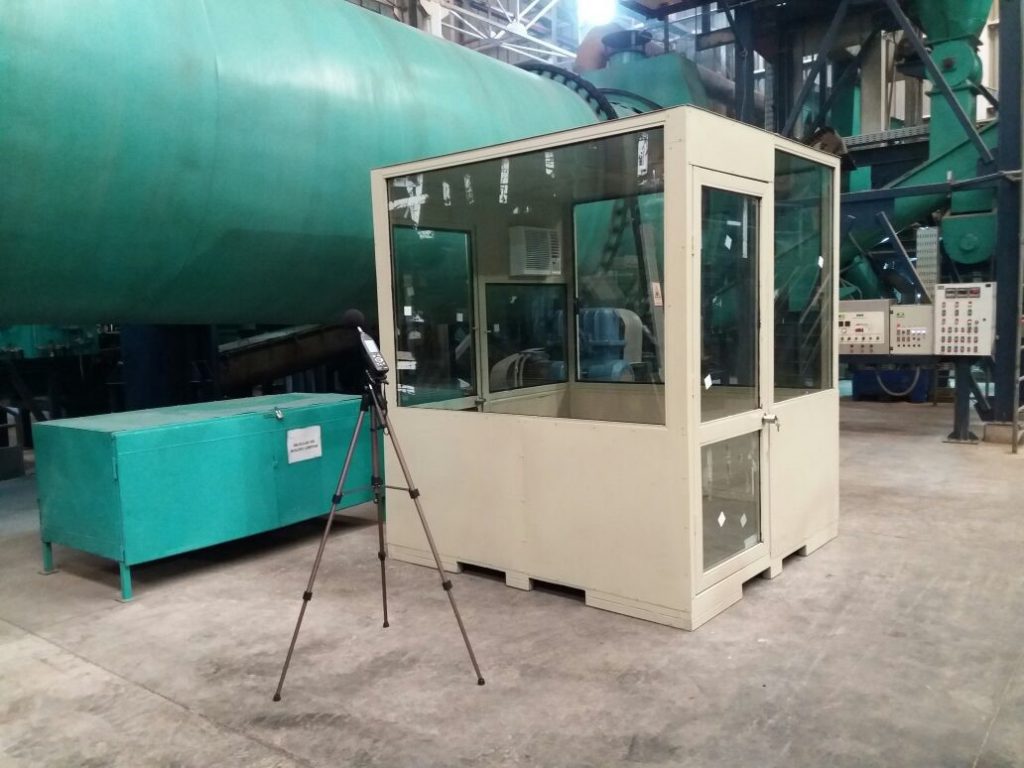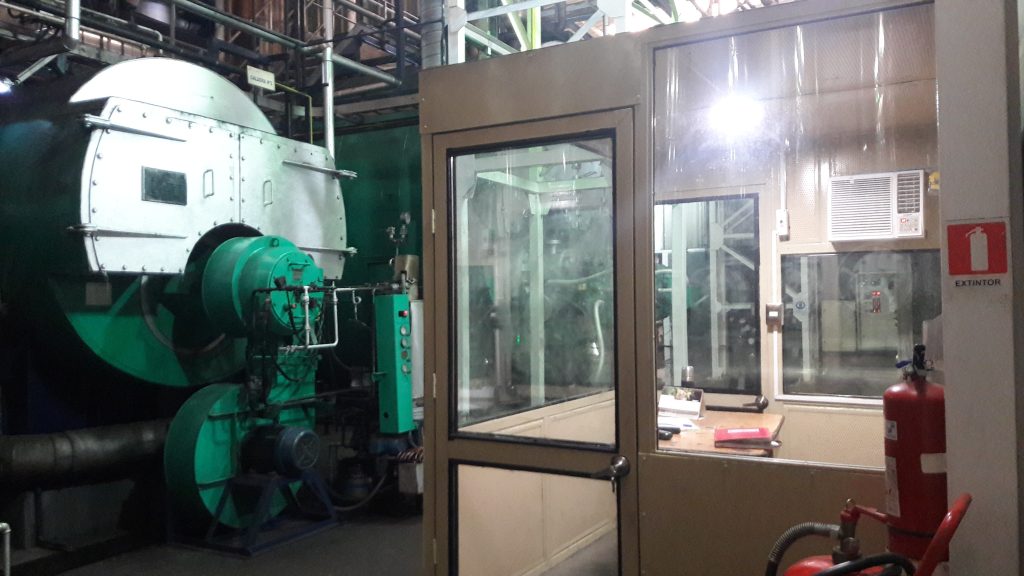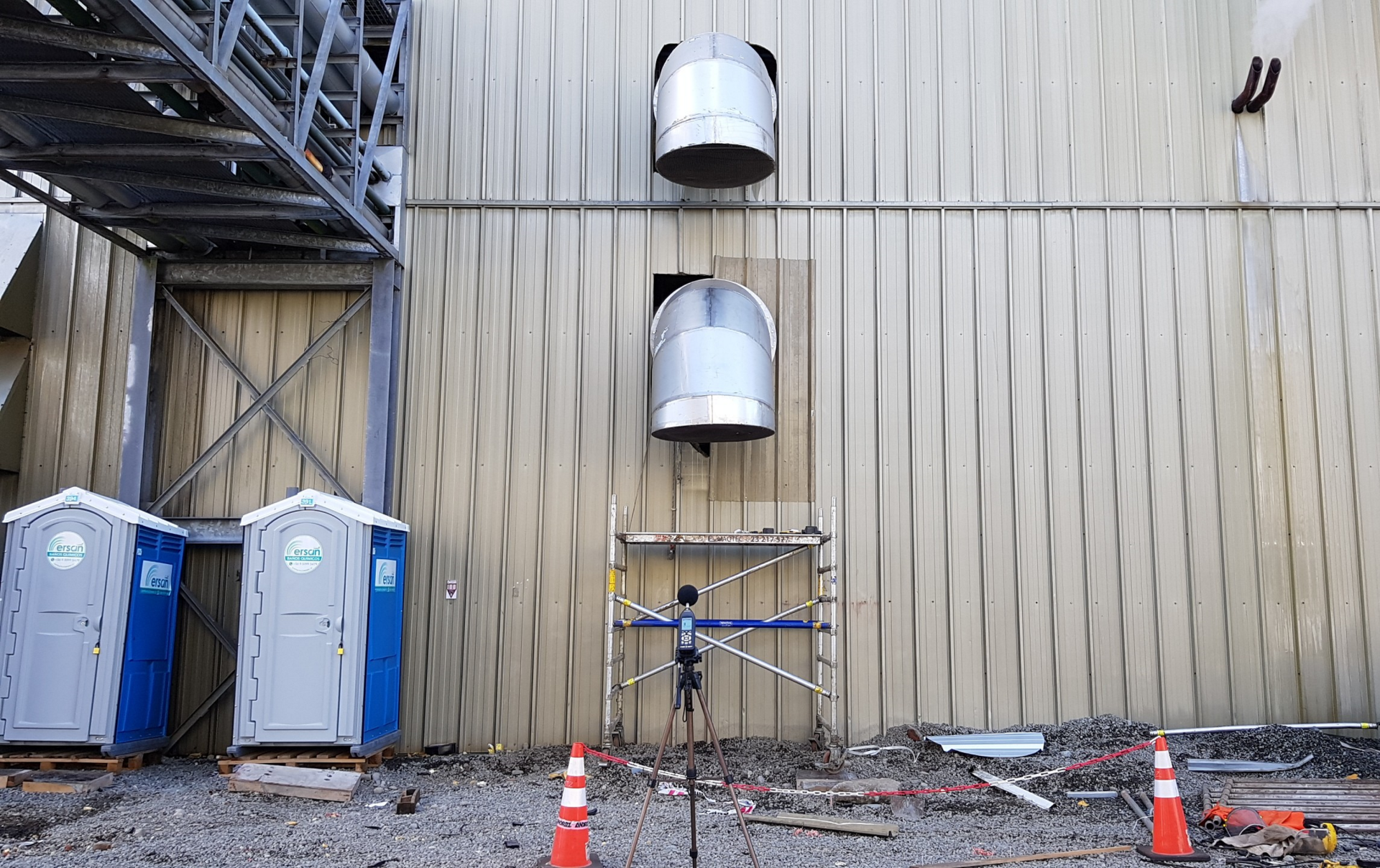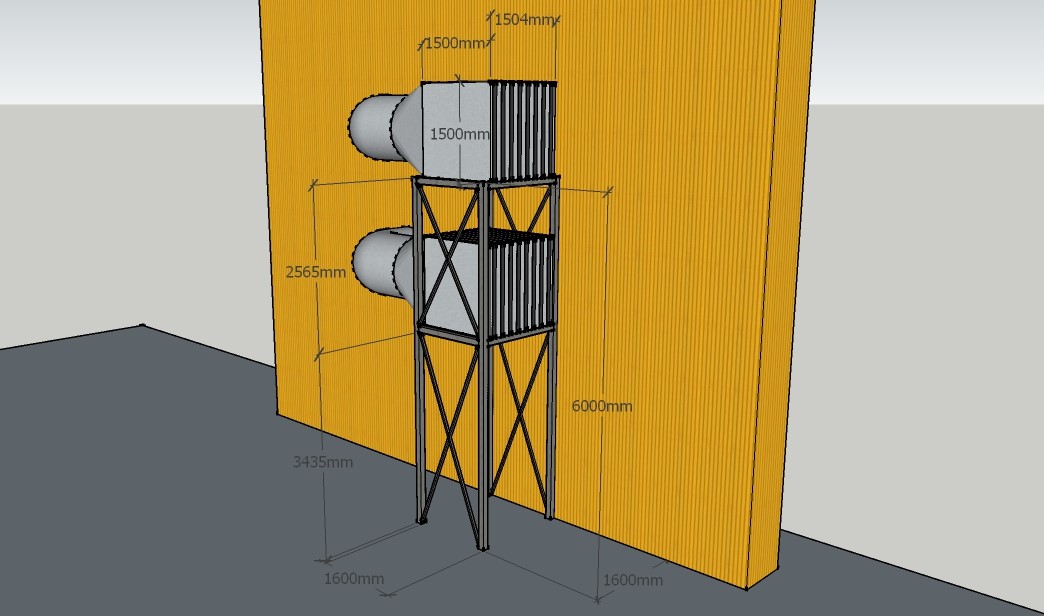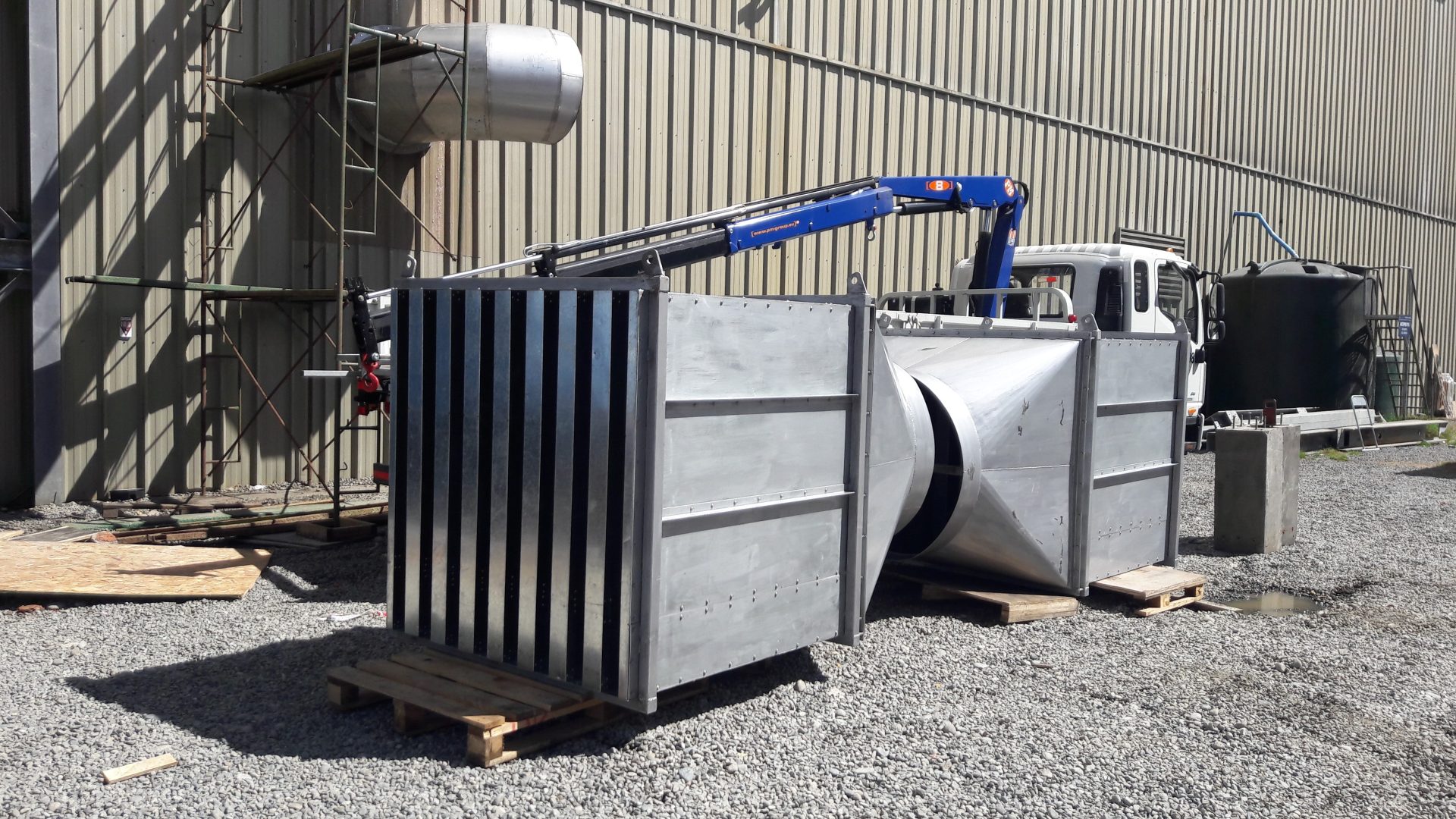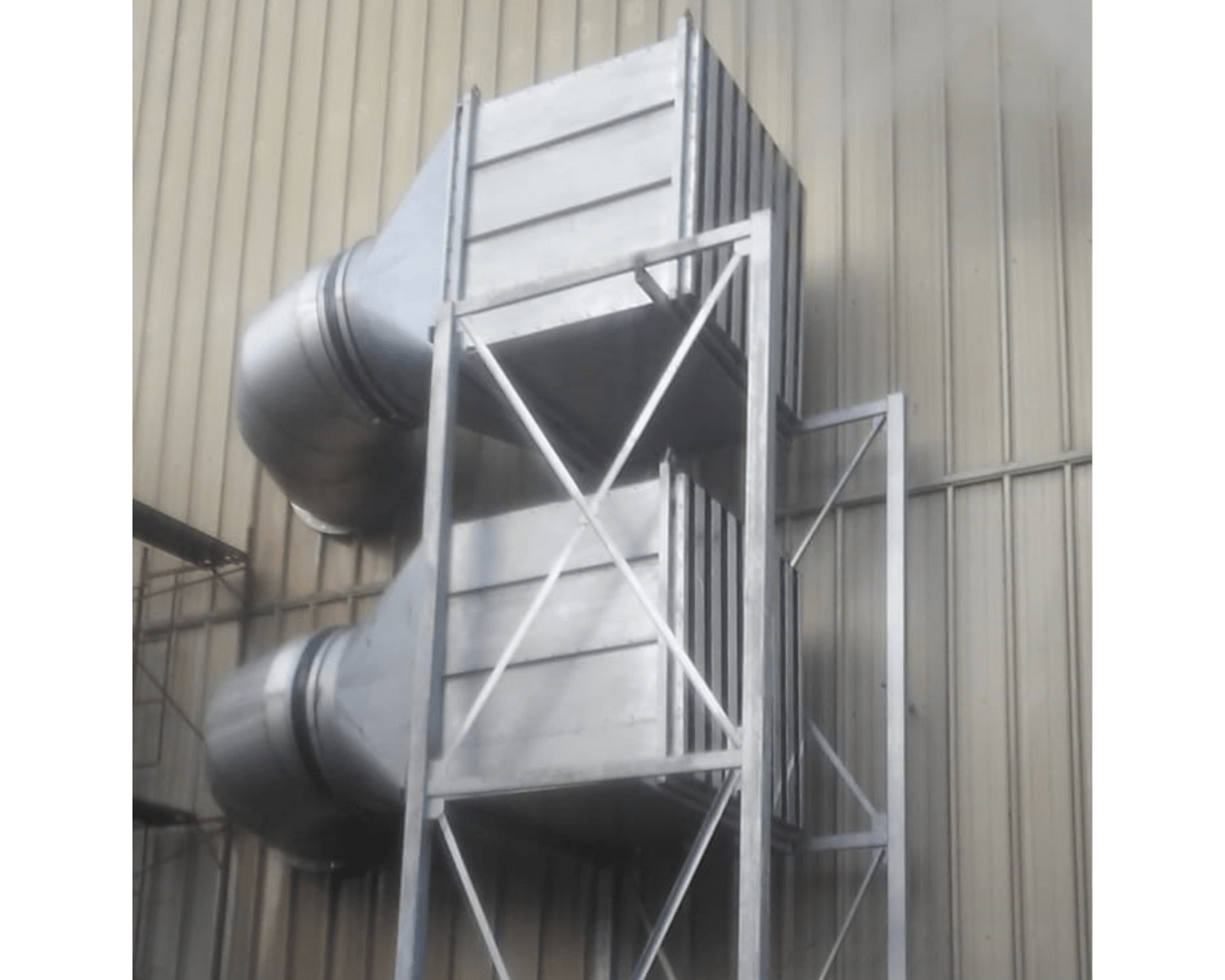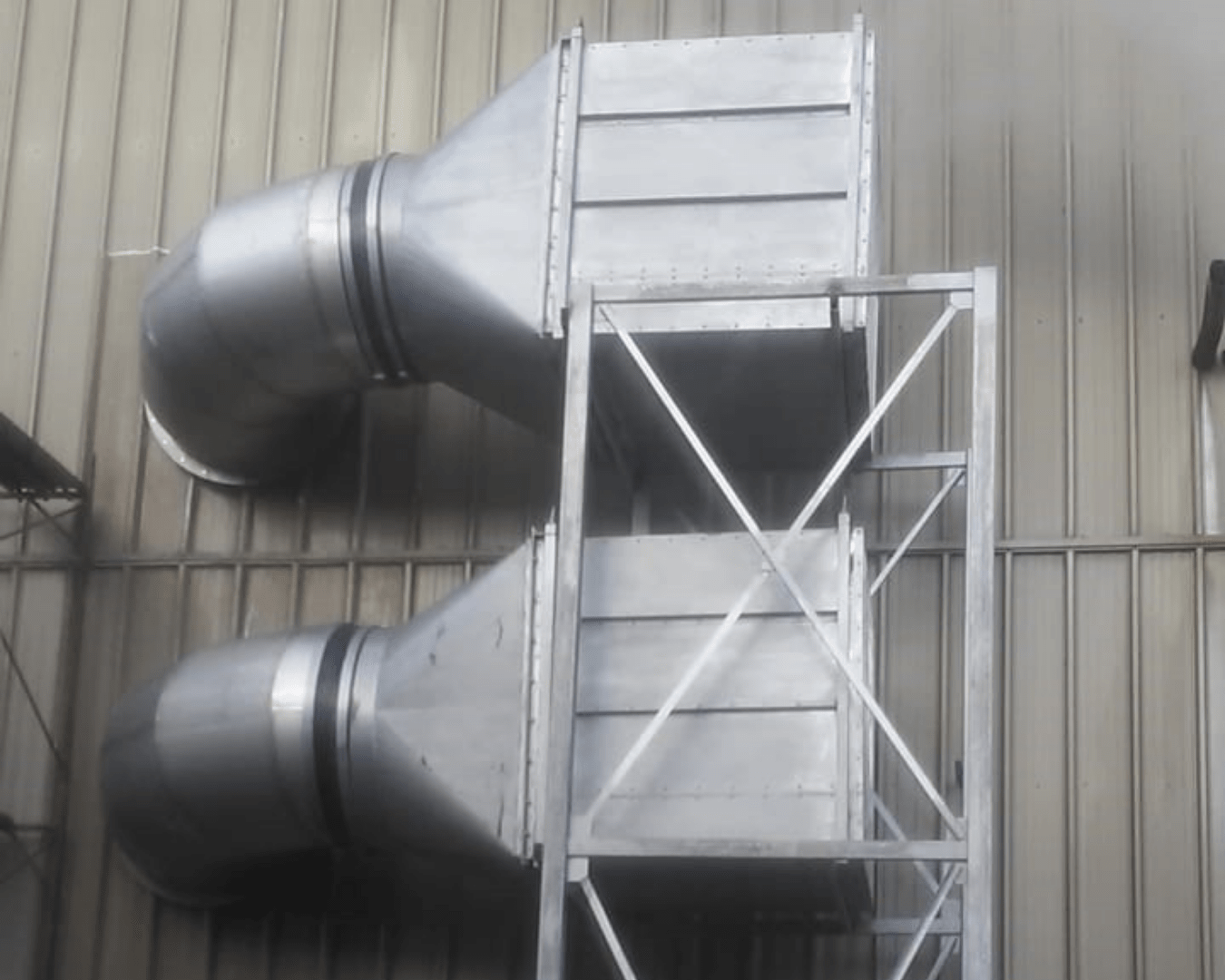 Noise control in forced air injection system
Our company advised in the design, construction and assembly of an acoustic Splitter type device in an air injection system arranged in a production line in a salmonid food industry. Results obtained indicate a noise attenuation from 102.8 dBA to 75.2 dBA. dBA with a resulting noise abatement differential of 27.6 dBA.
Scenario that derived in the annulment of the relevance of the noise front in the location of the community receptor points.
WE HAVE ALREADY WORKED WITH
PROSAC is a team whose vision is to cover in an integral way the requirements of acoustic engineering. Carlos Oyarzo Calisto
Occupational Area Manager
Risk Preventionist
Email: coyarzoprp@gmail.com
Phone:
INFORMATIVE ARTICLES ON NOISE CONTROL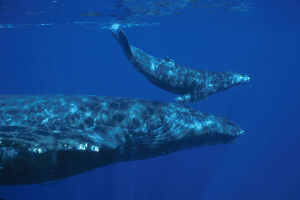 Information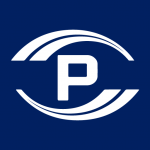 Today, underwater noise has become one of the main problems facing marine wildlife. This problem, together with the growing pollution of the oceans, has a
Rear more »